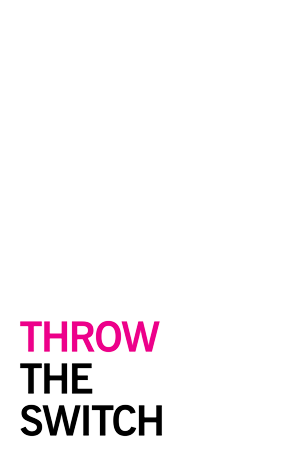 It used to be easy. Companies and brands could rely on one or two traditional media choices to drive leads and sales. However, as digital media has grown more pervasive in consumers' lives, it is now more important than ever to connect with consumers at every touch point.
No agency should ever have been labeled "digital." Digital is like electricity; it's not a thing — it's everything.Carol Norris
In this emerging media landscape, we believe the medium is as important as the message. Individuals integrate with ingenuity memorably expressed. Period. So we're here to help your product or service no matter where you are in the brand lifecycle. We even work with clients to help train sales teams to maximize conversation.
At BRITE we are a team of dynamic forward thinkers with the ability to innovate, and navigate, the new and emerging landscape. We're here to apply our full range of creativity to the fulfillment of your goals.
We have national brand experience on iconic brands such as Disney, Yellow Tail, Jaguar, and Hilton as well as deep experience developing independent brands.
We're a strategy & design agency propelling brands forward.
---
---
---
Norfolk SPCA
BRITE was flattered to collaborate with the Norfolk SPCA to create a website to help their mission. This no-kill shelter also provides full-service veterinary services to the public.
---
Baker's Crust
The new Baker's Crust brand is more millennial-minded and in tune with their expansion into larger markets. They are the original farm to table story, before it was trendy. Integrity is their philosophy and practice.
---
Chesapeake Tourism
We've been awarded the Chesapeake Tourism account and we are beginning to launch their new branded campaign and marketing plan for their fiscal year beginning July 1, 2016.
---
Jaguar's Racing Heart
Our broadcast production quality is first rate and completed in-house. We have international experience with major motion pictures,  TV commericals, corporate identity videos and content for social media.
---
Auto Connection
We've helped grow this 'Buy Here, Pay Here' used car dealer in 8 different markets in the past 3 years. Our unique brand is a creative collaboration with ownership and Director Derrick Borte. It's fun, its fresh, but most importantly it generates results.
---
Stonewall Jackson Hotel
Hospitality is a passion of ours. We have worked on more than 50 different travel and tourism accounts. In 2004 we launched the Stonewall Jackson brand and recently just re-invented it. It's a little hipper to target a growing Millenial target. We've leveraged their historic appeal into a more relatable theme propelling a classic into the future.
---
JES
We've helped JES to continue to hold their premier position as foundation repair and crawlspace waterproofing company within their two markets. Our broadcast approach was another client/creative collaborative process. We used humor to educate the public about an unsexy problem. As a result together we've lowered our cost per acquisition and conversion by 11% .
---
Chesapeake Care
This non-profit medical and dental provider approached us in 2011 as they were undergoing a major expansion. Together with their Executive Director extraordinaire we were able to create initiatives that generated a 25% increase in revenue for the Clinic in the first year. Its all about team work.
---
Medical Consulting Services
Medical Consulting Services (MCS) is a national revenue cycle management and IT consultant trusted by some of the top medical providers in the country. Their quick ascendancy from a single operating region to national extension required a re-branding and major digital presence. We were able to help them simplify their complex cyber message to a more benefit oriented one that resonates with their broad range of targets.